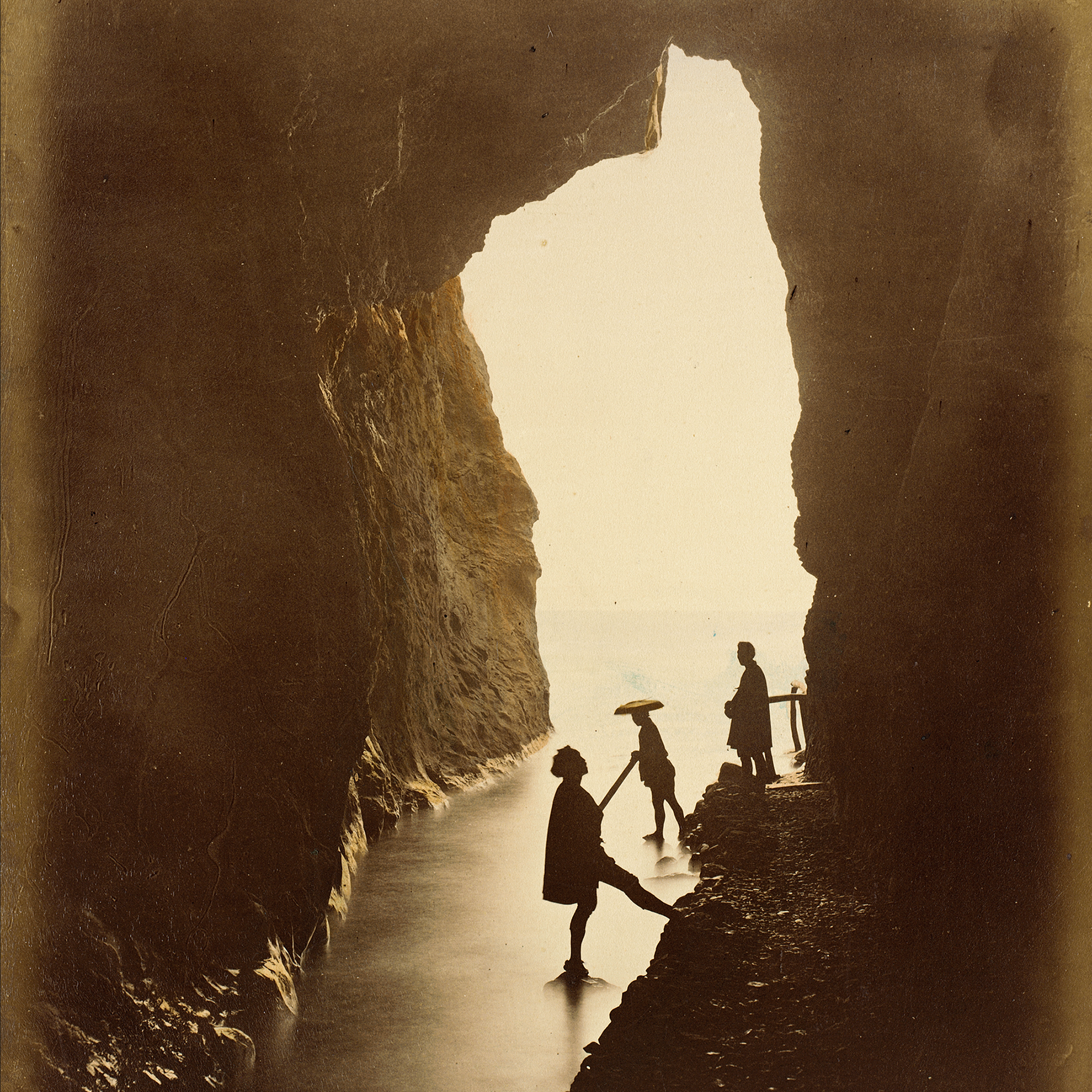 Cave of Yenoshima (Japan), 1865 
This little single/EP was pretty neat to make. I had written these 2 songs early in 2021 (before the release of Bronco, even). My friend Beau told me he'd be up in Seattle working at a studio called Hall of Justice, which is owned and operated by Chris Walla. He had some open time and if I were interested, we could record. Turns out it aligned perfectly with one of my best friend's wedding, which was outside Seattle in August of 2021. I would record these 2 songs, so I demo-ed them. I then found out that my wife was pregnant with our daughter in July of that year, and furiously rewrote the lyrics of these songs, because I guess that's how I work.
It was a dream to work at Hall of Justice, where so many of my favorite records were made. A lot of personal favorites of mine were recorded there. We did the drums, guitars, and pianos in one day, then ate Chinese food in a train car underneath a bridge next to giant ships. Then I went off to the wedding and spent time with some old friends in a forest.
My wife and I moved to a new duplex in LA and it had a detached garage that the landlords converted into a work space. Got some real gear, some fun toys, a desk, and turned it into a studio and recorded everything else needed to finish these tracks at home.
The first track is sort of about my obsession with the Garden of Gethsemane, and Jesus' last moments there. I am not a practicing Christian by any means, but these stories still haunt me. The idea of knowing your own fate and rebelling against it, but ultimately, this is the right thing and ye shall be reborn?
The second track is about moving to California and it not being what I thought it would be. Had to figure out a pandemic, earthquakes, wildfires, smoke filled skies, marriage, and then a baby. Don't know what else to say about that.
As always, thanks for listening and engaging. 
Andrew
October 2022